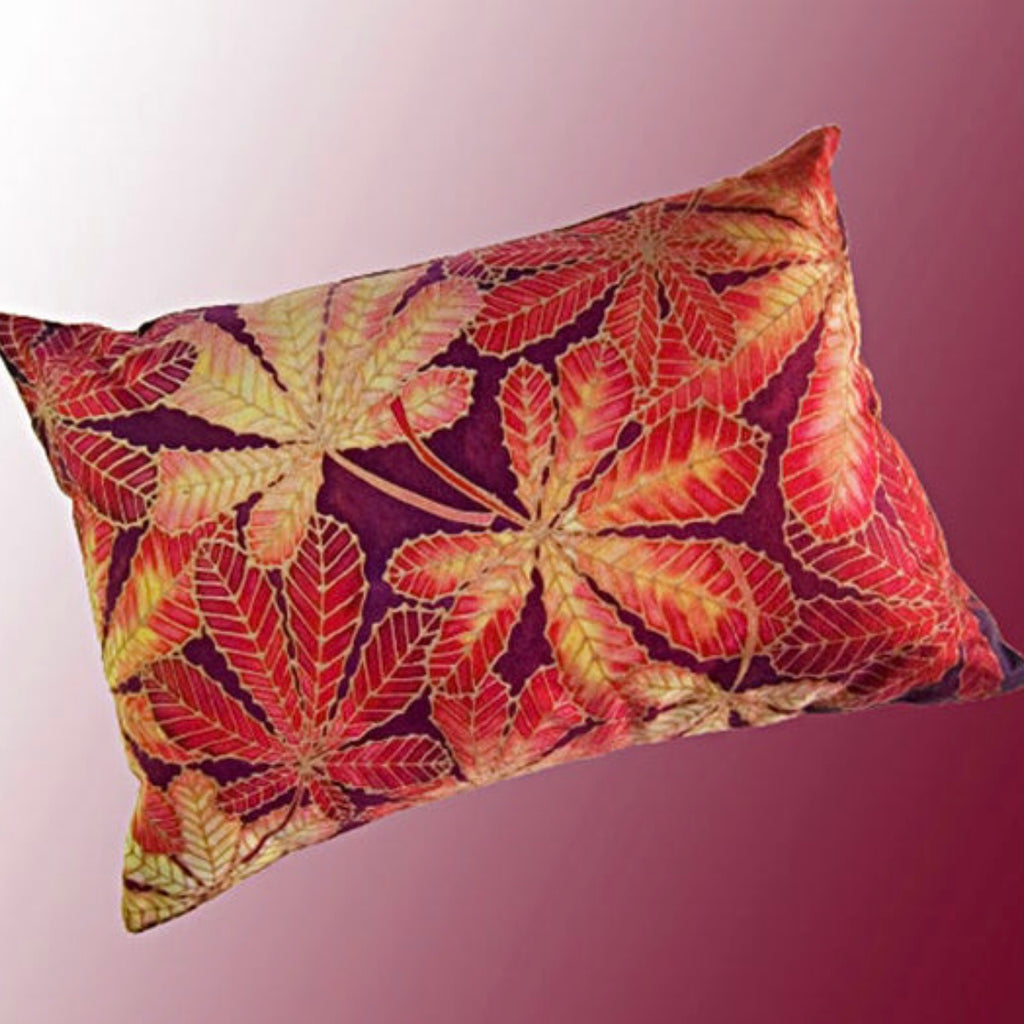 Meikie Designs
Red Horse Chestnut Leaves Cushion - red yellow chocolate colours - Chestnut Leaves Pillow
Horse Chestnut Leaves Autumnal cushion printed using designs from my hand painted silk originals in autumnal red yellow and chocolate colours. A stunning splash of colour on any chair, sofa or bed.
The fabric on these is a soft touch suedette which beautifully brings out the colours of the original silk painting, they are backed in Cotton.
Machine washable on a gentle cycle.
Available in two sizes
28x48cm a great accent cushion in front of plain coloured large Cushions, Also I am told by my customers a great cushion to fit in the small of your back or to support your neck.
48x48cm a good standard size cushion for any seating or bed
Also available in Velvet or Chenille fabrics for an even more opulant look, and other sizes too... Just email me your requests at meikiecakie@hotmail.co.uk
---
More from this collection