• #bedifferent • #bohointeriors • #colourfultiles • #emerald • #greeninteriors • #greentiles • #jade • #uniqueinteriors • art and design • Art Splashbacks • tile mix sets
Just wonderful to receive these pictures from my customer. Perfectly shows how mixing just a few of my patterned tiles in with a strong plain colours works. Alys initially purchased individual tiles in different designs to check the colours against these fabulous beveled jade green tiles. I highly recommend doing this. Also feel free to ask me which designs I think could work with a plain colour that you very much want to use. Being happy with the colour match and designs Alys decided on a layout and went on to order the quantity needed. Later realizing she needed an...
---
• #bohointeriors • #colourpop • design • Textiles • upholstery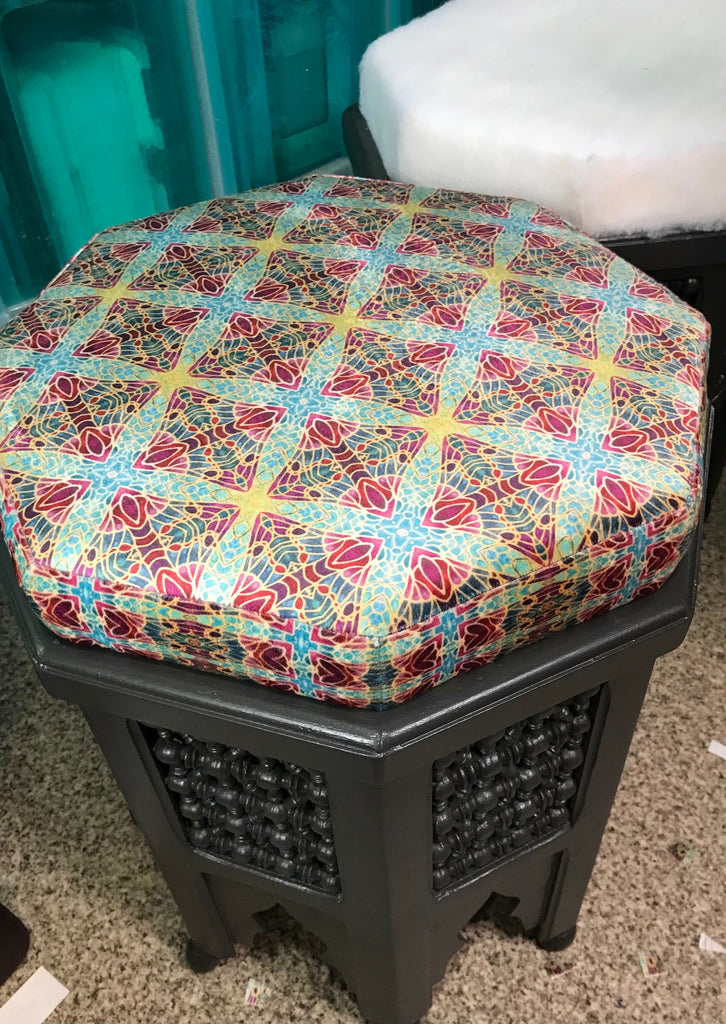 Upholstering a six sided stool to order with specially designed fabrics.
---
• #bohointeriors • #brighttiles • #colourfultiles • #colourpop • #patternedtiles
Bright splashes of patterned tiles in a clean crisp white bathroom.